OUR STORY
Tyler and Brett, brothers who have a love for dogs, grew up with their two other siblings, their dogs. The dogs have always been considered family members and their parent's first children. The two family dogs are the boy's biggest fans - cheering them on in high school, college and as professional athletes.
Their love for dogs and wanting the best nutritional treats for them, evolved to Barkley's Bag, bringing a premium, pure and raw human-grade treat from "our house to doghouse."  They are excited to provide only the best in recreational snacks for your best friend!
COMMUNITY PARTNERSHIPS
Coming soon.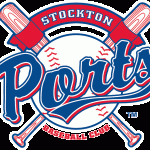 GIVING BACK
At Barkley's Bag, we are committed to giving back by supporting Veterans. We are proud to work with Shelter to Soldier and Next Step Service Dogs, both CA 501c3 non-profits that adopt dogs from local shelters and train them to be psychiatric service dogs for combat veterans suffering from PTSD and TBI. Saving lives, two at a time!